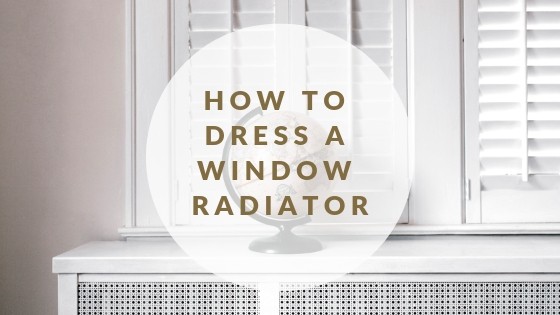 If your windows are positioned above a radiator, choosing the right window dressing can be tricky. Should you opt for shorter curtains, or would blinds be a better choice? Let's take a look at some of the many possibilities for dressing a window radiator.
Shorter curtains
If you want your room to benefit from the heat generated by your radiator, one obvious option is to choose curtains that don't extend below your windows. It's a practical choice, as longer curtains would act as a barrier, preventing heat from circulating around the room.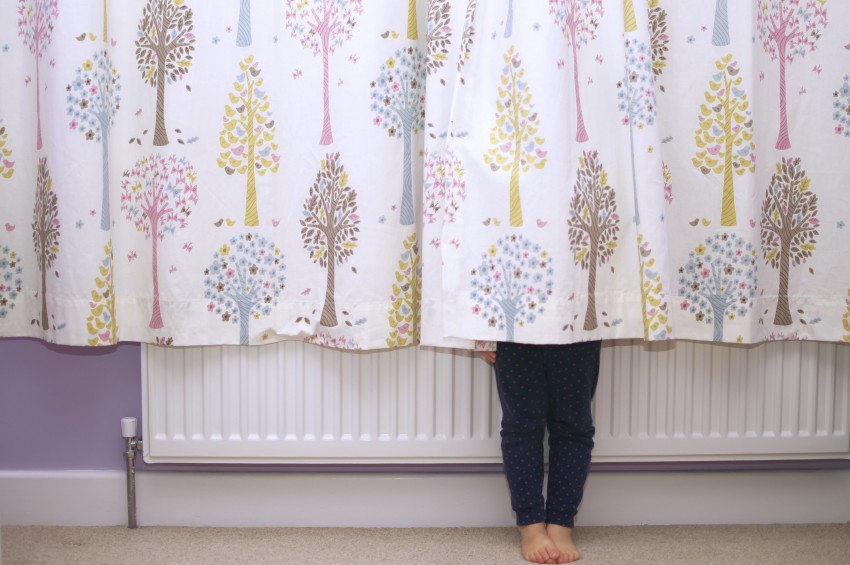 Radiator covers can provide an attractive focal point in the room, improve safety and offer space to home ornaments, knickknacks or decorations. However, they can be big and bulky to pull a long curtain over, particularly if you have anything sitting on your radiator cover. Shorter curtains are a great solution, giving you the best of both worlds.
Short curtains can be difficult to get right, however; in a lounge or other living space, darker colours may look odd if cut off before floor level. We recommend lighter fabrics in pastel colours, perhaps offset with a contrasting hem at the bottom.
Shutters and blinds
Windows don't always need curtains; depending on your style, shutters and blinds are often a superior choice.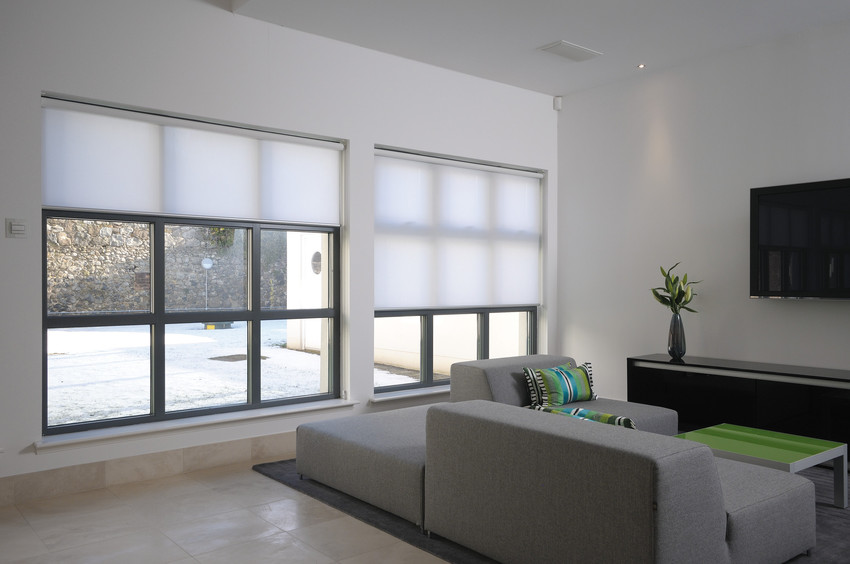 Roller blinds are a practical option, especially in kitchens and bathrooms, where curtains would get in the way. They don't need to be boring, either; draw the eye with a feature print, or co-ordinate colours with the rest of your décor. For extra control over daylight levels, electric double-layered roller blinds are a great choice.
Venetian blinds offer a stylish way to control the volume of light entering the room, while maintaining privacy. Wooden blinds can be a particularly effective choice for living areas.
Shutters are made-to-measure, offering a perfect fit for your window shape. As well as being a stylish design choice, they are highly durable and well-suited to unusual window shapes.
3 options for long curtains
Not ready to give up on your desire for floor-length curtains? We don't blame you. The right curtains can add so much more than simple functionality to your interior, and sometimes your windows act as a focal point for the whole room. For that reason, you might be justifiably reluctant to forego a longer pair of curtains, even if your radiator makes this option slightly impractical. Here are 3 suggestions to make floor-length curtains work with a window radiator: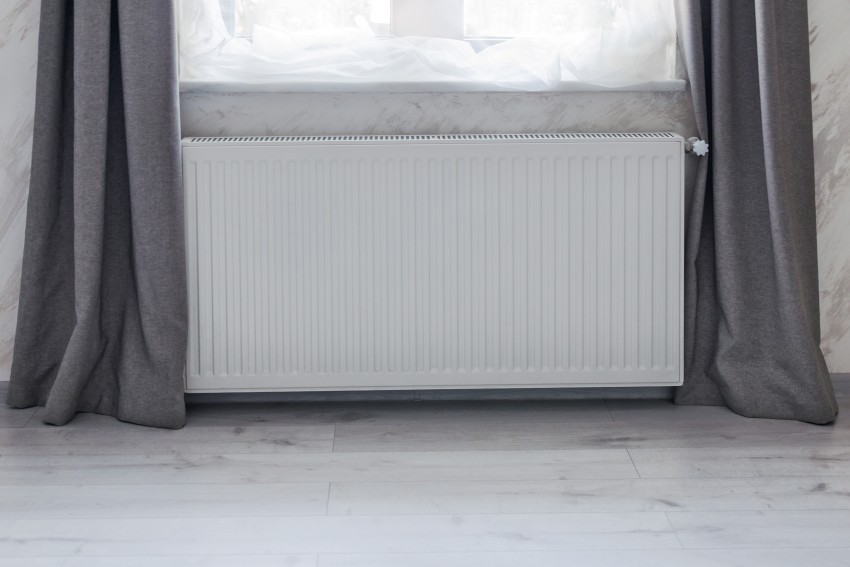 Stationery curtain panels. These non-closing curtains are all for show! Fixed drapes provide a way to get the aesthetic you're looking for, without the awkwardness of covering a radiator – they'll always stay firmly to the side of the windows. In addition, you'll probably want a way to block out the light; your choice of blinds will offer complete privacy when you need it.
Ceiling-mounted curtain tracks. If your main issue with a window radiator is that it sticks out too much, hanging your curtains a little further out from the window could solve the problem. The best way to do this is with ceiling tracks, such as the Bradbury Double Curtain Track System. If you find this lets in a lot of daylight, you could combine your ceiling-mounted curtains with blinds for comprehensive coverage.
Extended rod brackets. Extended brackets offer another option to help your floor-length curtains hang a little further away from the window, making space for the radiator. Best suited to slimline radiators, our 2" extension bracket offers two inches (57mm) of extra clearance. For a really roomy radiator space, the Silent Gliss 200mm extension bracket is an excellent option that's compatible with all Silent Gliss curtain tracks.